WE ARE A SECOND GENERATION ROOFING COMPANY
SERVICING TEXAS FOR OVER 40 YEARS



?
Complete Roof Care By B. Ramirez Roofing
If you're looking for a reliable roofer, you've come to the right place. B. Ramirez Roofing is an established roofer in Corpus Christi, TX, and our goal is to provide quality roofing and exterior services which leave our customers satisfied.
At B. Ramirez Roofing, Butch & Randy Ramirez make it their business to keep up with local zoning laws, building permit requirements, and homeowners association guidelines.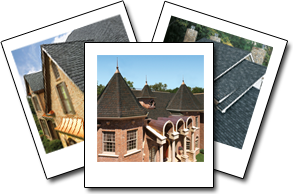 This way, you can be sure the job is done right the first time. With every roofing project we undertake, we pledge to be on time and stay within your budget.
Our services include:
Roof installation
Roof repair
Roof replacement and roof inspection
At B. Ramirez Roofing, we're ready to tackle all of your home needs, from general repairs to roofing emergencies. For more information or to schedule an estimate, call us today.
GET A QUOTE
Complete this form to request a quote, a representative
from B. Ramierez Roofing will respond within 24 hours.
- OR -
Call: (361) 885-5543
Thank you for contacting B. Ramirez Roofing, a representative will contact you shortly.
RESIDENTIAL ROOFING SERVICES
REVIEW DOZENS OF SHINGLES STYLES
LIFETIME WARRANTY OPTIONS
COMMERCIAL FLAT ROOFING
REDUCE YOUR CARBON FOOTPRINT WITH ENERGY SAVING REFLECTIVE COATINGS
METAL ROOFING
METAL ROOFING IS A DURABLE AND LONG LASTING OPTION
TILE ROOFING
TILE DOESN'T JUST COME IN ORANGE ANYMORE
CHOOSE FROM DOZENS OF TILE COLORS AND OPTIONS