Chimney Flashing
DO YOU HAVE A LEAKY CHIMNEY?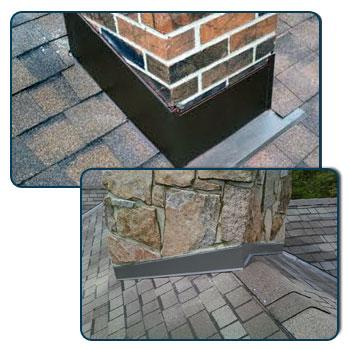 Chimneys are notorious for leaking, and the culprit is almost always the sheet metal flashing.
But it doesn't take an expert to spot problems simply look for water-stained ceilings or other telltale signs of leaking in the vicinity of your chimney.
It does however take an expert to properly install and seal a chimney flashing.
If not done properly your home can sustain serious damage.
Schdule a chimney flashing Inspection today.
Call (361) 885-5543 today.
Chimney Repair / Flashing Repair
The flashing is the strip of metal that joins the base of the chimney to the roof line.
The flashing prevents water from penetrating this joint and seeping into your house.
A flashing seal is needed when sections of the flashing have lifted.
Go Back